In Slovenia, ZDUS raises voice for the informal carers as public debate is open on the Long-term Care Act
The adoption of the Long-term Care Act in Slovenia has been a pending issue since the year 2002 when the first drafts of the legislation were made. Older people have been waiting for this law since then and Slovenia has become one of the few countries that do not have such a law. A system of long-term care, which would bring a special branch of social security primarily for older people, the disabled and those in need of care, is very much needed as some date show that almost 50 % of people aged 85 years and more, that are not in eldercare facilities, who still live at home, need assistance in carrying out basic daily activities immediately. The assistance that they do receive at the moment is mostly by informal carers and family members. We are aware that Slovenia at this moment does not have enough professional care staff for any kind of care and that they are in a though working position, that is way we feel that the help and assistance of informal carers and volunteer is so much valuable and needed.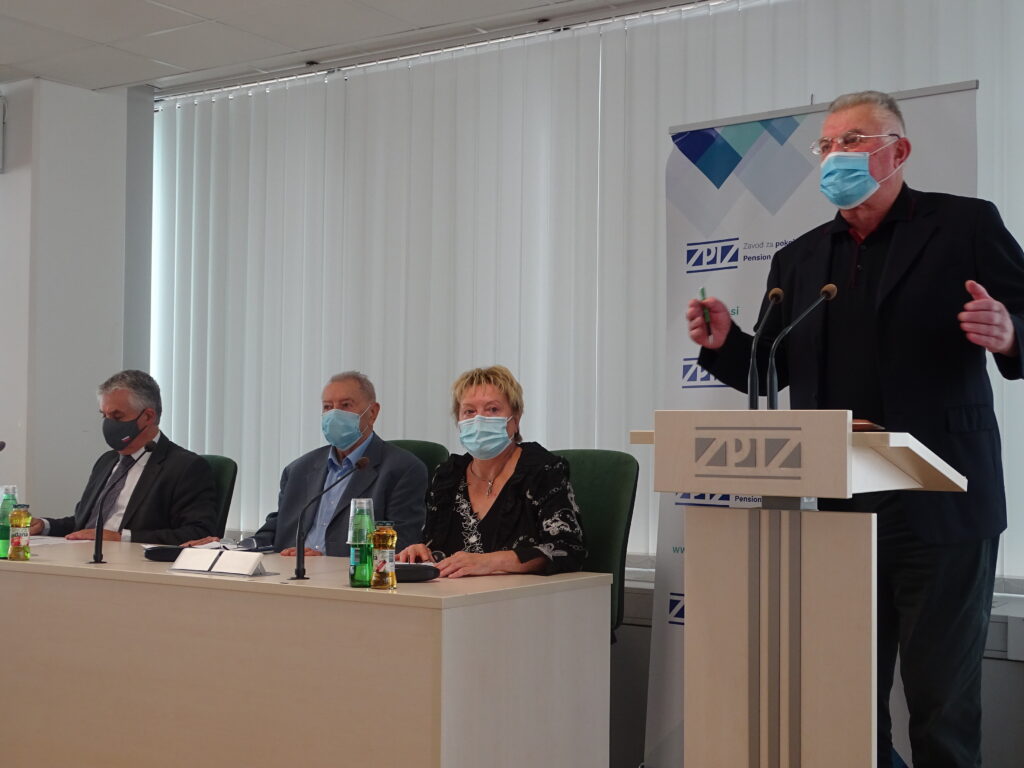 The Ministry for health issued a draft of the legislation in September and put it up for public debate until 5th Of October, just a day before the first European carers Day will be celebrated. Sadly, the proposed draft gives little attention or mention of the role of informal carers, as ZDUS experts from the Committee of health and social care have found. ZDUS organised a public debate on the 23rd of September to present its views and deepen the debate around care and care needs of older people. The debate was attended by the health minister Mr Tomaž Gantar, who thanked ZDUS for the comments to the proposed legislation and agreed that volunteering and informal care should be acknowledge as a contribution to the long-term care system.
Martin Toth, a renowned ZDUS expert on long-term care systems in Europe, said that the draft of the law, among other things, does not include other, informal forms of help people receive from their family members, neighbours or volunteers. "This is a serious shortcoming of the proposed law. Abroad, these informal carers provide coverage for up to a quarter of all needs. We propose that the law also regulates this and determines funding in the forms of some kind of rewards. After all, the purpose is precisely to promote deinstitutionalization and support group and informal forms of long-term care", he stated.
With the European Carers Days approaching on October the 6th ZDUS straightens its demands to acknowledge the contribution of carers: Informal carers are essential and informal carers need support!
In Ljubljana, 25th of September